Meet Your Doctor
Dr. James Reznich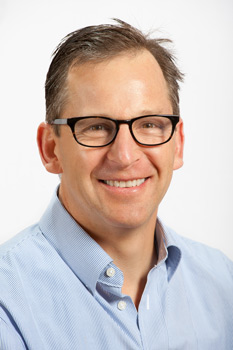 Dr. James Reznich is a Michigander. He was born in Detroit in 1961, attended Roscommon High School, Albion College, and the University of Michigan School of Dentistry. After graduating from dental school in 1986, he practiced in Brimley, Edmore, and St. Louis, Michigan. He finally settled on Traverse City for good!
He has devoted his professional life to refining his clinical and communication skills in order to better serve his patients' needs. Dr. Reznich believes in providing thorough information about dental health, and is committed to helping his patients make healthy choices regarding their dentistry.
Dr. Reznich is a strong believer in continuing education in order to stay current with the latest dental information and techniques. He has completed advanced coursework in all aspects of dentistry. On a personal note, Dr. Reznich and his wife Julie enjoy raising 4 children; Greg, Chris, Alec, and Annie. The families' outdoor activities include gardening, camping, fitness, water sports, cross country skiing, and fishing. Dr. Reznich considers it a privilege to serve his patients and thanks them for placing their trust in him.